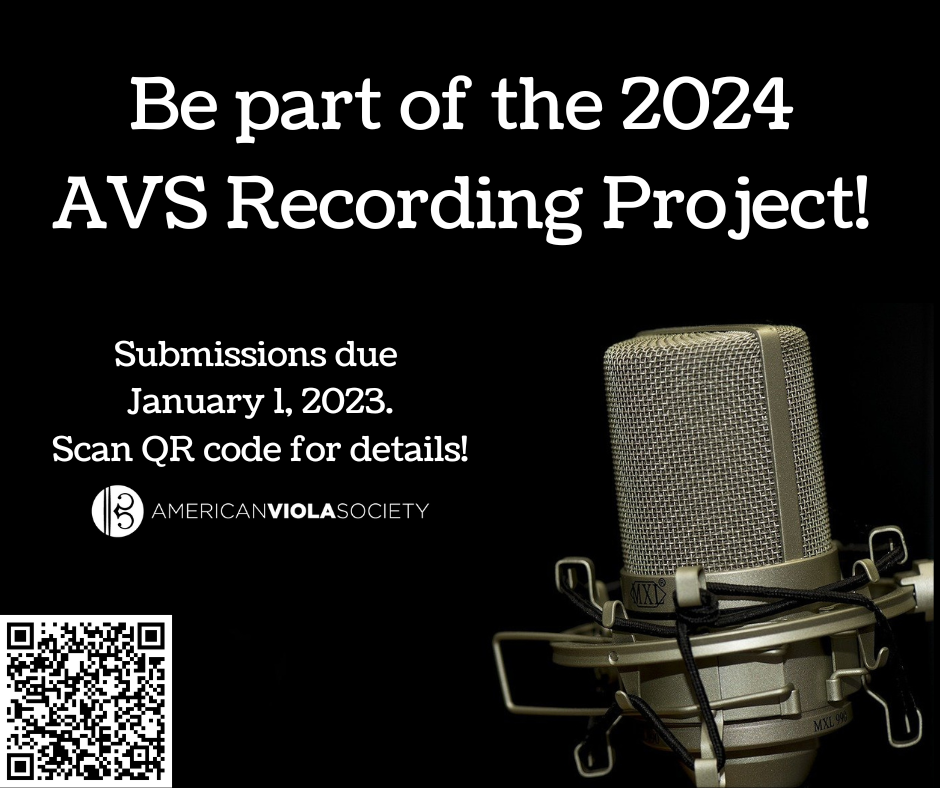 01 Sep

2024 AVS Recording Project submissions due January 1

The American Viola Society announces our 2024 Recording Project, the second installment from our new AVS Recording Label.  The AVS recording label serves as a vehicle for members to present and produce professional recordings sponsored by the AVS.  For its second album, the AVS celebrates and seeks professionally-recorded submissions of works for viola, including solo viola or viola with one other instrument.

Submissions are due January 1, 2023.  Please view the Project Announcement for more information, and plan your recording project submission!