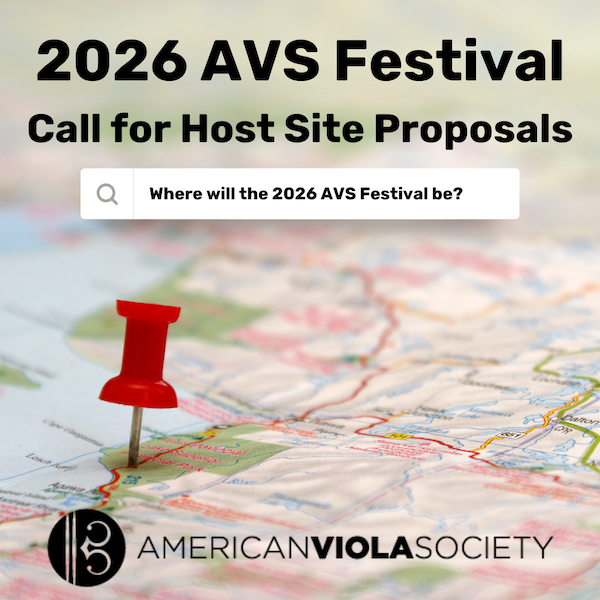 12 Oct

2026 AVS Festival Site Search Proposals Due Dec 31

The AVS Board is pleased to invite site location proposals for the 2026 American Viola Society Festival! 

Interested in bringing the 2026 AVS Festival to your area? Please review the 2026 AVS Festival Site Search Proposal Guidelines for  more information about what it takes to host an AVS Festival. (Hint: it's not as much as you might think! The AVS Festival team does the heavy lifting, while our Local Host functions as more of a liaison to local resources.)

Proposals from throughout the United States are welcomed, with special interest in proposals from areas that have not hosted an AVS festival in the past (the Northeast, Northwest, Upper Midwest). If you have questions, please reach out to info@avsnationaloffice.org. We look forward to hearing from you!