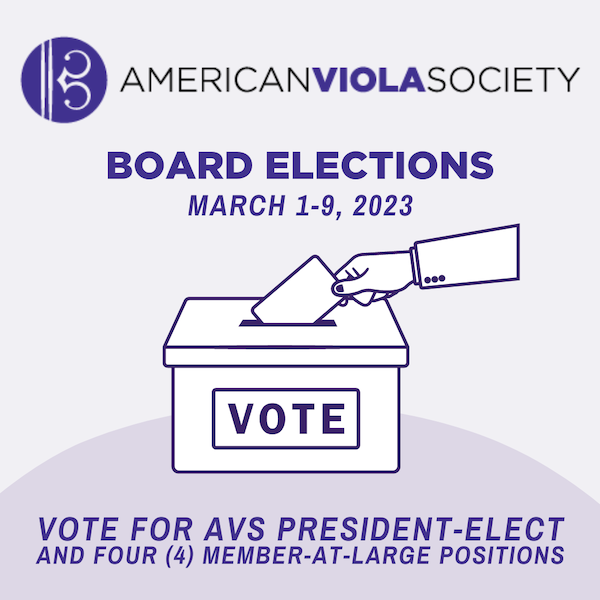 21 Dec

AVS Board Elections Voting March 1-9, 2023

On March 1, 2023, American Viola Society members in good standing will receive an important email from the AVS with a link to an electronic ballot for President-Elect and four (4)  Members-at-Large positions.

Voting will run from March 1 through March 9, 2023 via electronic ballot. Ballots must be received by 11:55 PM CST on March 9, 2023. Be sure to check your spam/junk mail folder(s) if you do not see this email come in on March 1. 

Participating in elections is one of your most important rights and responsibilities as an AVS member, since your vote helps determine the future of our organization. Please click here to learn more about our candidates to make an informed decision. This information will also be accessible through your ballot, and you will be asked to vote for four candidates.

If you want to confirm your membership status, email info@avsnationaloffice.org or click here to renew.