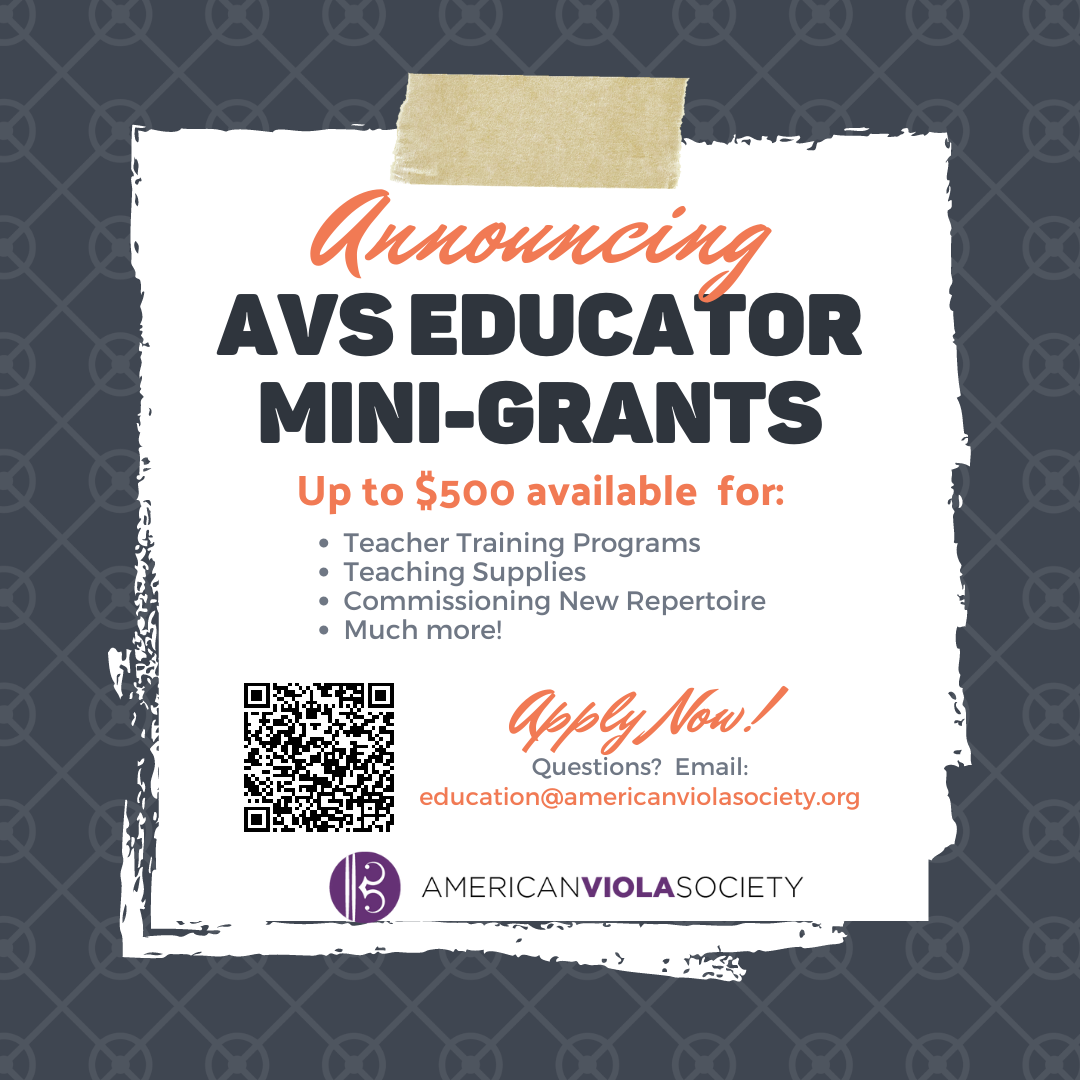 24 Apr

AVS Educator Mini-Grants – Apply by May 31!

The AVS Is pleased to announce our new Educator Mini-Grant Program, which invests in viola pedagogy and education. This pilot program is intended to support viola teachers, helping our valuable educators with funding that they feel would enhance the quality and/or scope of their teaching.

Viola educators who are current members of the AVS may apply for a grant of up to $500 for projects including continuing education, repertoire, supplies, and much more. Awardees will be notified in mid-June and will have until July 31, 2024 to complete their proposed projects.