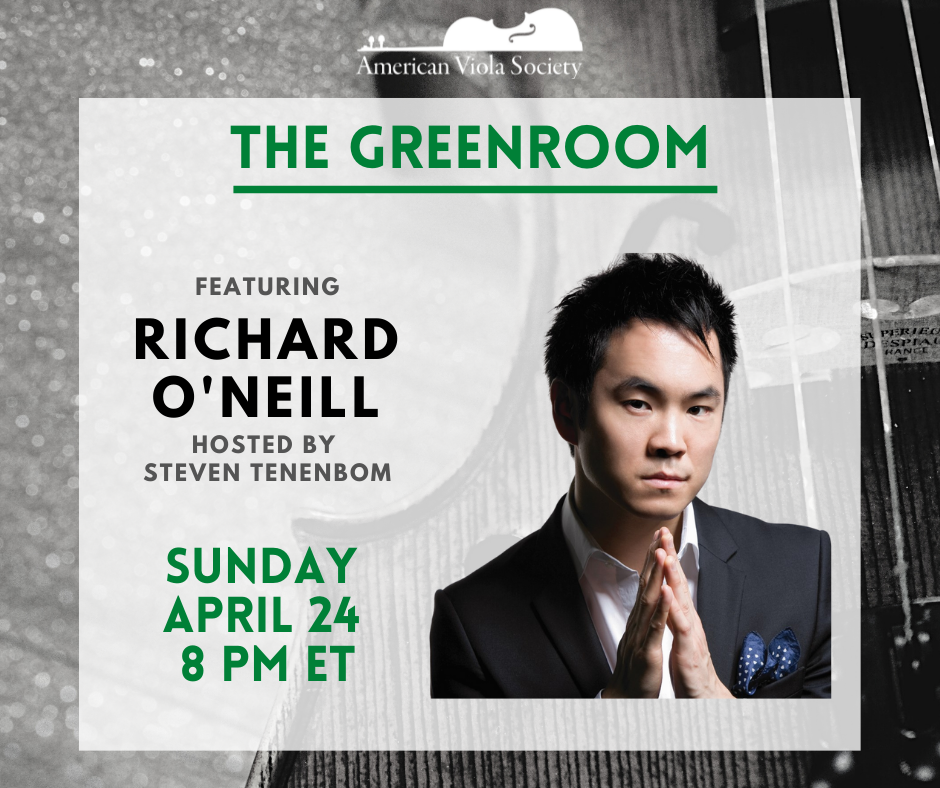 30 Sep

April AVS Greenroom featuring Richard O'Neill

The AVS is thrilled to welcome dynamic viola soloist and chamber musician Richard O'Neill to the Greenroom this April.  Visit Richard's website to learn more about this fabulous artist!

Each month, host Steven Tenenbom invites a notable violist into our virtual "greenroom" for an informal live discussion, with a Q&A opportunity for participants. 

Sunday, April 24, 2022
8:00pm Eastern Time
Live via Zoom

The AVS proudly provides this series free of charge to current members as a benefit of membership, and registration is open to the general public for a fee. A recording of the event is distributed to all registrants following the event, to view at their convenience. Full details are sent to our mailing list – please join us!
Upcoming Events
Please mark your calendar for our May Greenroom featuring Garth Knox on at a special time on Saturday, May 22 at 1:00pm Eastern Time.