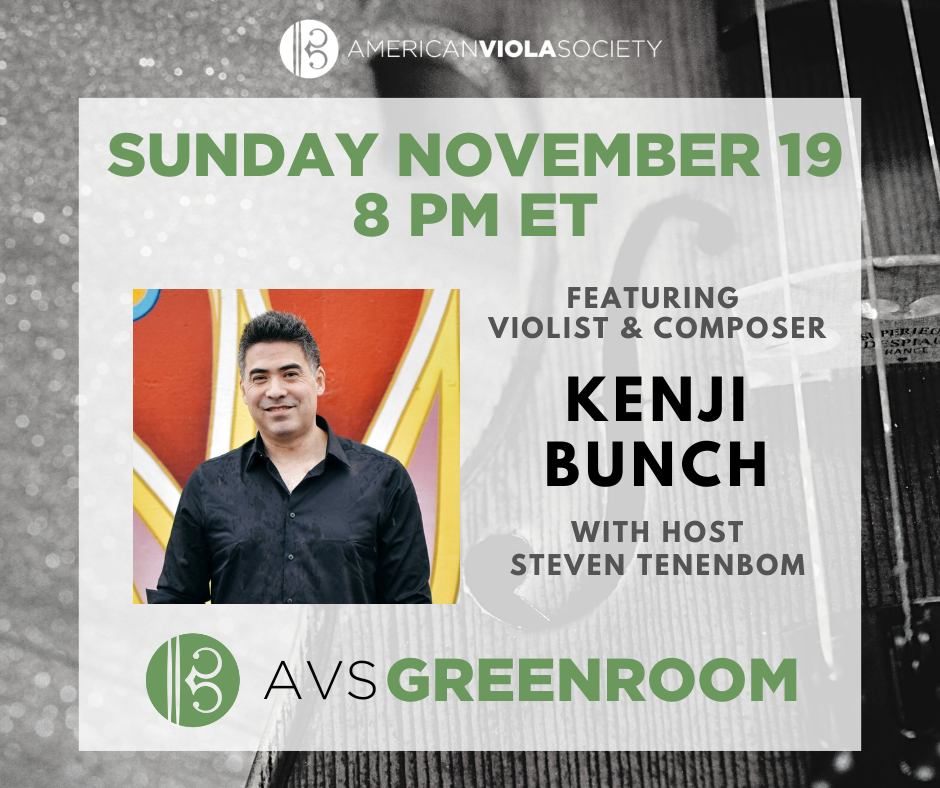 01 Jul

AVS November Greenroom

Please join us welcome violist-composer Kenji Bunch to the November AVS Greenroom!  We'll learn about Kenji's background as the first student to receive dual degrees in viola and composition from The Juilliard School and discuss his genre-defying original compositions which seamlessly blend styles to make him one of America's most engaging, influential, and prolific composers. He'll also discuss his current and upcoming projects, including his work with new music collective Fear No Music.

Sunday, November 19, 2023
8:00 PM Eastern Time
Live via Zoom

Each month, the AVS invites a notable violist into our virtual "greenroom" for an informal live discussion, with a Q&A opportunity for participants.  Our series is curated and hosted by Steven Tenenbom.

The AVS proudly provides this series free of charge to current members as a benefit of membership. Registration for the general public is $15. Following the event, all registrants  receive a link to the event recording to view at their convenience. Please join us!