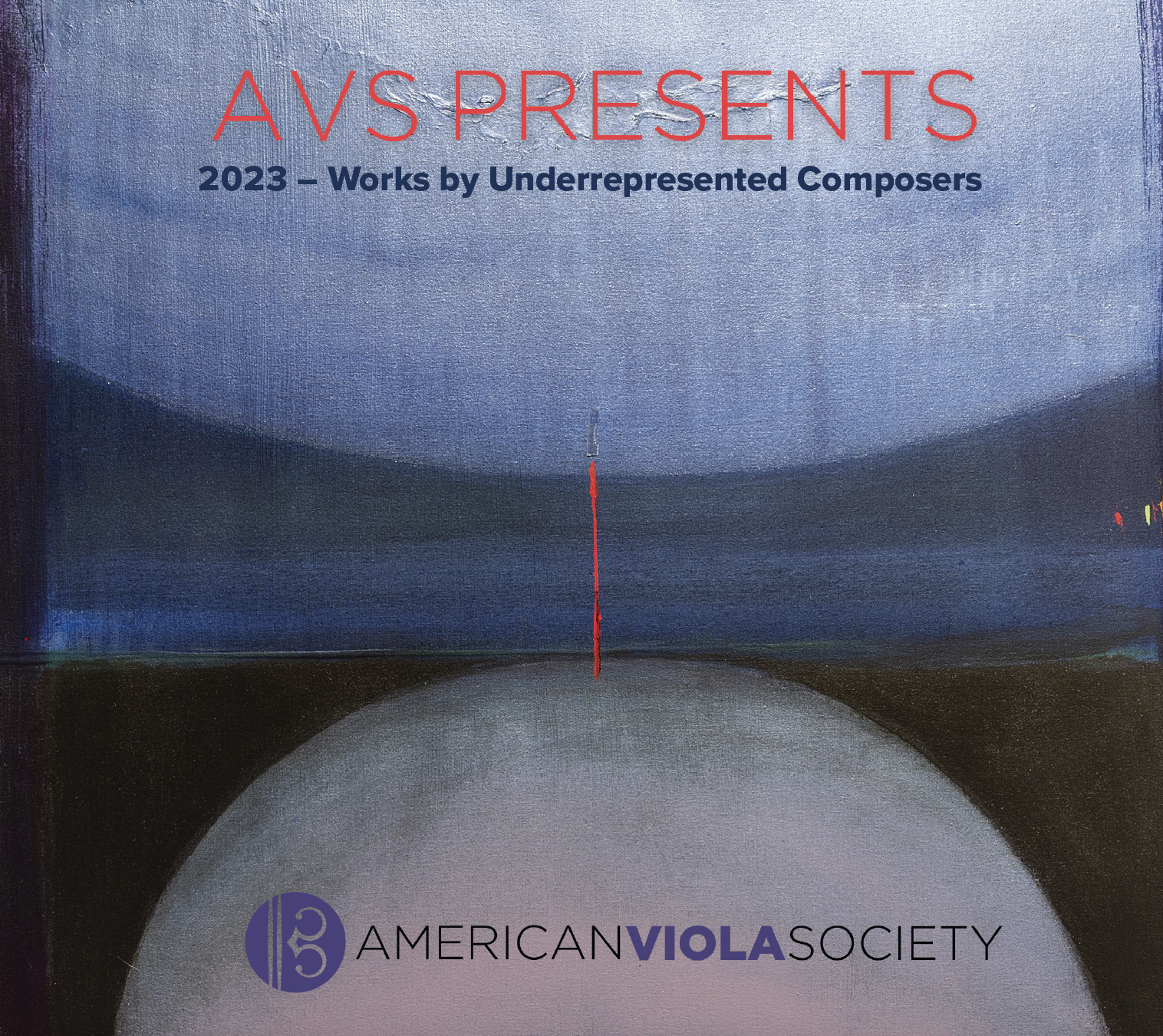 10 Oct

AVS Presents: 2023 – Works by Underrepresented Composers Released!

The AVS is proud to release the first recording in our AVS Presents series, with the theme "Works by Underrepresented Composers."  This release includes music composed by Jeanne Behrend, Lycia de Biase Bidart, Andrea Clearfield, Reena Esmail, Tigran Mansurian, Jessie Montgomery,  Olivier Toni, and Ellen Taaffe Zwilich. Featured viola performers are Jacob Adams, Sheila Browne, Vijay Chalasani, Mary Moran, Fabio Saggin, Tallā Rouge Duo Rafael Videira, and Alyssa Warcup.

Current AVS members may enjoy the recording by visiting 2023 Recording Project.

We are also proud to announce the AVS Presents 2025 Recording Project, centered around the theme of "Music from the Americas." Proposals for works of any instrumentation are welcome, as long as viola is featured prominently in the ensemble. This project has an anticipated release date of Spring 2025. Proposals for our 2025 project will be accepted through January 1, 2024.