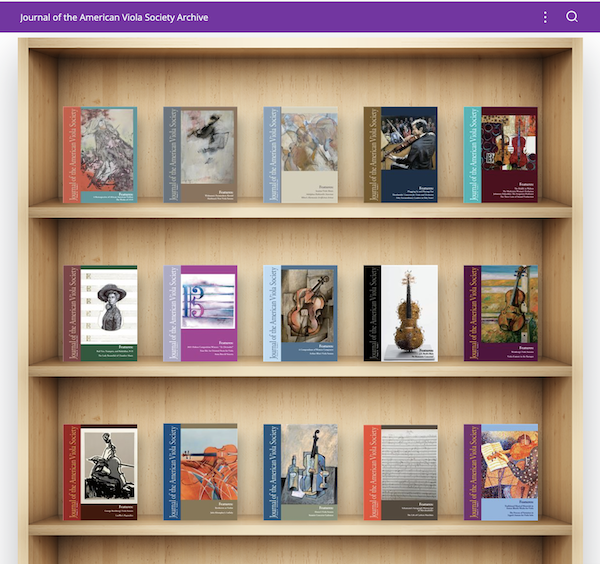 15 Mar

JAVS Archive Updated, Current Issue Posted

The JAVS Archive is now LIVE and bursting with all the amazing content that the journal has published over the last 38 years. If your membership is current, you are now able to access all the past issues of JAVS–from the Fall 2022 issue to the very first issue published in 1985–via the American Viola Society website.

While you're poking around, you may also notice that the "Current Issue" page is now UPDATED and LIVE with the Spring 2023 Journal! AVS members now have early access to the online issue before their hardcopies arrive in the post, so get ready to sit back and enjoy all the viola content you want. Search functionality is currently available within individual journal issues, and we're working on universal search across all issues – stay tuned for that.

Submissions for our 2023 Summer Issue are due by April 1, so please submit if you'd like to part of the JAVS!
Click here for content submission guidelines.
Click here to advertise in the JAVS.

Happy reading!